Description
All Civilized Planets is an independent game studio based in Vienna, Austria. The company was founded in 2011 during the work on HueShift, its first game. All Civilized Planets just released its second game Expander and is currently working on a yet unannounced RPG.
---
History
Early History 
The prehistory of All Civilized Planets is defined by short flash-games of extraordinary difficulty. In 2007 Josef created RGB, a small action puzzle platformer. The concept of the game was refined in 2010 and lead to the flash version of Hueshift. After its success, plans were made to release the game on other platforms which lead to the founding of All Civilized Planets. The team finished and released a refined game on iOS and Android in July 2012. HueShift made it to the shortlist of the A MAZE Indie Connect 2012 and was featured on the AppStore.
Recent Activties

In 2013 All Civilized Planets released Expander on PC, Mac and Linux as well as iOS and Android. The idea for the game emerged during a Ludum Dare game jam and was refined in the following 6 weeks. All art assets were developed in-house.
At the present time Armin and Josef are working on an unannounced RPG project.
---
Projects
HueShift (2012)
Expander (2013)
---
Videos
---
Photo
---
Logo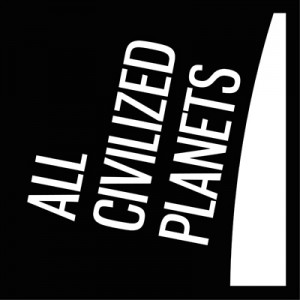 download .tif version
---
Awards & Recognition
"A MAZE Indie Connect 2012 Shortlist (HueShift)" - Berlin, 2012
"Top 10 best iPhone and iPad games of July 2013 (Expander)" - http://www.pocketgamer.co.uk, 2013
---
Additional Links
Personal twitter of Josef Ortner: twitter.com/iossif
Personal website of Josef Ortner: randoom.net
Personal twitter of Armin Wagner: twitter.com/arminbw
---
Team
Josef Ortner
Business & Development, Game Design
Armin Wagner
Artwork, Game Design
---
Contact
Inquiries
hello@allcivilizedplanets.com
Twitter
twitter.com/allcivplanets
Facebook
facebook.com/AllCivilizedPlanets
Web
www.allcivilizedplanets.com
---
based on presskit() by Rami Ismail