Expand and reach for the stars!
Float into infinity!
Don't crash into walls.

Expander is a fast-paced reaction game that challenges you to take risks.
Collect precious stars by lifting and stretching your colored block.
Shrink it to avoid obstacles. Stay calm and be prepared for mind-boggling twists.
---
Play Expander on your mobile phone and tablet! The iOS version supports the iCade.
---
Play Expander on Windows, Linux, Mac OS X and Android!
Pay once, get
all 4 versions
as a bundle.
---
Support our Greenlight campaign! If you buy it in the Humble store (see above) you will get a Steam Key if we make it!
---
Also available here:
---
Press
iOS Game Of The Month. E258 EDGE
"If you like difficult reflex tests, get downloading. You will and won't regret it."
"Grrrr. What is it with these punishing games as of late? You know the type; I'm talking about Super Hexagon and Impossible Road. Here's another to add to that list: Expander." – indiestatik
"Fast and fun, Expander has a few faults, but it's fun enough most of the time that you won't mind" – Pocket Gamer (Bronze Award, 7/10)
"Bit Pilot and Endless Road are examples of games in which potentially addictive gameplay is buried beneath odd controls and punishing difficulty. Now, it looks like Expander is set to join their ranks." – App Spy
"This no-frills Endless Highscore Game has been reduced to the essentials. Nothing distracts from enjoying a game that features great graphics. You will have a hard time putting it down." – AppZapp
"Expander: Neues Highscore-Spiel für Hardcore-Gamer" – APPgefahren
"Bloody hell! See? I went too risky there" – Let's Play video from SupremoPete
"Fun, fast-paced gameplay, stunning visuals" – GameWoof
"Oh my god it's so hard!" – Lonnie plays Expander (Video review)
---
---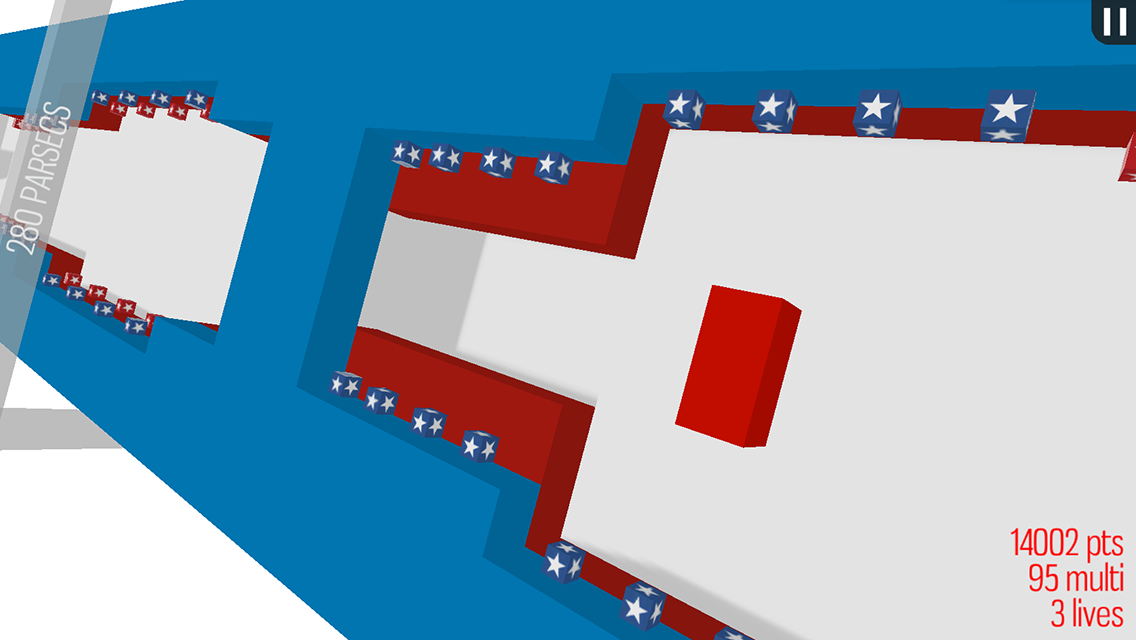 ---
Can I monetize Let's Play videos of this game on YouTube/Twitch/elsewhere?
Yes! You're free to monetize your own videos that play, reference, or review the game. If the video isn't about or doesn't reference "Expander", you are not permitted to use the theme song or other media from the game.